Sacred Reciprocity
Sacred Earth Council has now launched a Four Year Ceremony Cycle for Planetary Healing.  We are also hosting  Indigenous inspired Sacred Talking Circles for further integration and accompaniment of our healing journey together.  We recognize our service is one amongst hundreds and, we hope,  thousands of healing actions/service by organizations and communities across the world all working to enlighten our way together.  
We are donating our love, energies, and service to assist in bringing forth our "new humanity."   Humanity is collectively in gestation and birthing during this liminal time of the dissolution of our 'old life' being left behind and we forge new interpersonal relationships with one another, across species, dimensions, time and space.  Our Ceremonies facilitate the deep connection to mystery, the source of life, and the evolutionary impulse of creation; a place wherein we heal and are indeed  re-creating ourselves!  
We deeply appreciate your donation, which links us in mutual support of one another in our great collective journey.
Gratitude to the Stars, Cosmos and back!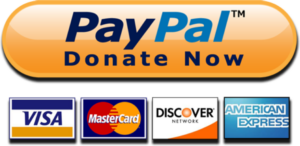 Donations are Tax Deductible
Sacred Earth Council is under the umbrella of The Canticle Farm Oakland 501.3c
Canticle Farm Oakland
1972 36th Ave, Oakland, CA 94601
You may contribute by PayPal just click the "Donate with PayPal" button. (please note that 3-6% PayPal fees will be deducted from your donation).
We also accept donations by check. You can write a check to Canticle Farm, with "FOR SACRED EARTH COUNCIL" in the memo line, and send it to Canticle Farm, 1968 36th Ave, Oakland, CA, 94601.
All donations to Sacred Earth Council c/o Canticle Farm are tax-deductible.
For additional questions please contact us via email at
[email protected]